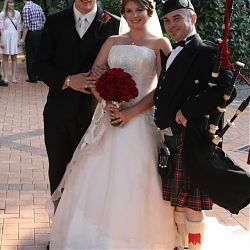 Hi David,
A brief note to say thank you for attending to Ash & Jay's wedding!
Many guests commented on your piping and the wedding planner and celebrant also said that you are the best they have heard.
Freda and Ian (her grandparents) were delighted to see you.
I will send you a photo as soon as we get them back from the photographer, but here is a family snap for you to remember.